Titleist TSi2 and TSi3 Initial Review
A Glimpse into What to Expect.
While all of our content is mobile optimized, we recommend viewing on a desktop for the full experience.
I remember when I was young I was heading down to South Carolina with my dad and we spotted a golf shop along the way. We stopped in and low and behold the newest Titleist 975D was sitting in bags ready to be purchased. 
 I really wanted this thing but my dad said we could get it if I played well on our trip. I tried my hardest on every round we played and I was sure I would be getting this club for sure. On the way back all I could think of was getting my brand new 975D. 
 We drove back and I fell asleep only to wake up near home. I was shocked that we didn't stop by to pick up my driver. When we got home my dad said that he totally forgot to stop and pick it up and we could go get one tomorrow. 
 I got out of the car extremely disappointed and headed to the trunk to get my golf bag. I opened up the trunk to see a brand new 975D with the EI-70 shaft. I went and hugged my dad so hard I think I probably hurt him a little. Titleist drivers have always held a special place in my heart because of this moment.
Since then, I have purchased at least one driver from every model that they have released.
Titleist drivers have always had that great look at address but most of the models always seemed to lack something in terms of performance against the other manufacturers. Either it spun too much or the ball speed wasn't there. 
 The new TSi line was to be the one that would finally give Titleist the edge over their competitors.
From a look standpoint, the TSi3 has that great pear shape look that the better player wants to see. The TSi2 has that higher MOI look but tries to hide it. You've already probably seen hundreds of pictures of the clubs, so I won't bother.
I had two shafts to test from. A Mitsubishi Tensei Pro Orange and an Oban Kiyoshi Purple. Both of these shafts were on my old gamers.
For testing purposes, I used range balls in the beginning and then went out on the course to hit a few. I was not the only one to hit the two clubs. I had my friend Greg Raad, who is solid stick, hit them as well.
We both liked the look of the TSi3 but something with the look of the TSi2 made the club look more forgiving. Greg's gamer was a Callaway Mavrik with a HZRDUS Yellow that I fit him into. This club was absolutely perfect for him so it would definitely hard to beat.
On the range we both did not hit the TSi3 well.  It seemed to almost fall out of the sky with the lack of spin.  The GC Quad numbers proved that was the case.  Once we got to the TSi2 the spin number rose but it was almost too much.  
We tried to loft up in the TSi3 but it still did not spin enough.  The TSi2 did enable us to hit it harder as it was more forgiving but the harder we hit it the more the spin rose.
We took the club out to the course to see how it would be using real golf balls and playing conditions. After hitting the TSi3 we ended up not wanting to hit that anymore based on how it was not forgiving and how low spin it was. 
 Near the end of the round we found a good par 5 to hit Greg's gamer against the TSi2. By this time the GC Quad ran out of batteries so we used our back up GC2.
As you can see, Greg's fitted gamer had more ball speed than the TSi2. Both clubs were the same length. Once we got to the fairway Greg's gamer was 20 yards longer than the TSi2.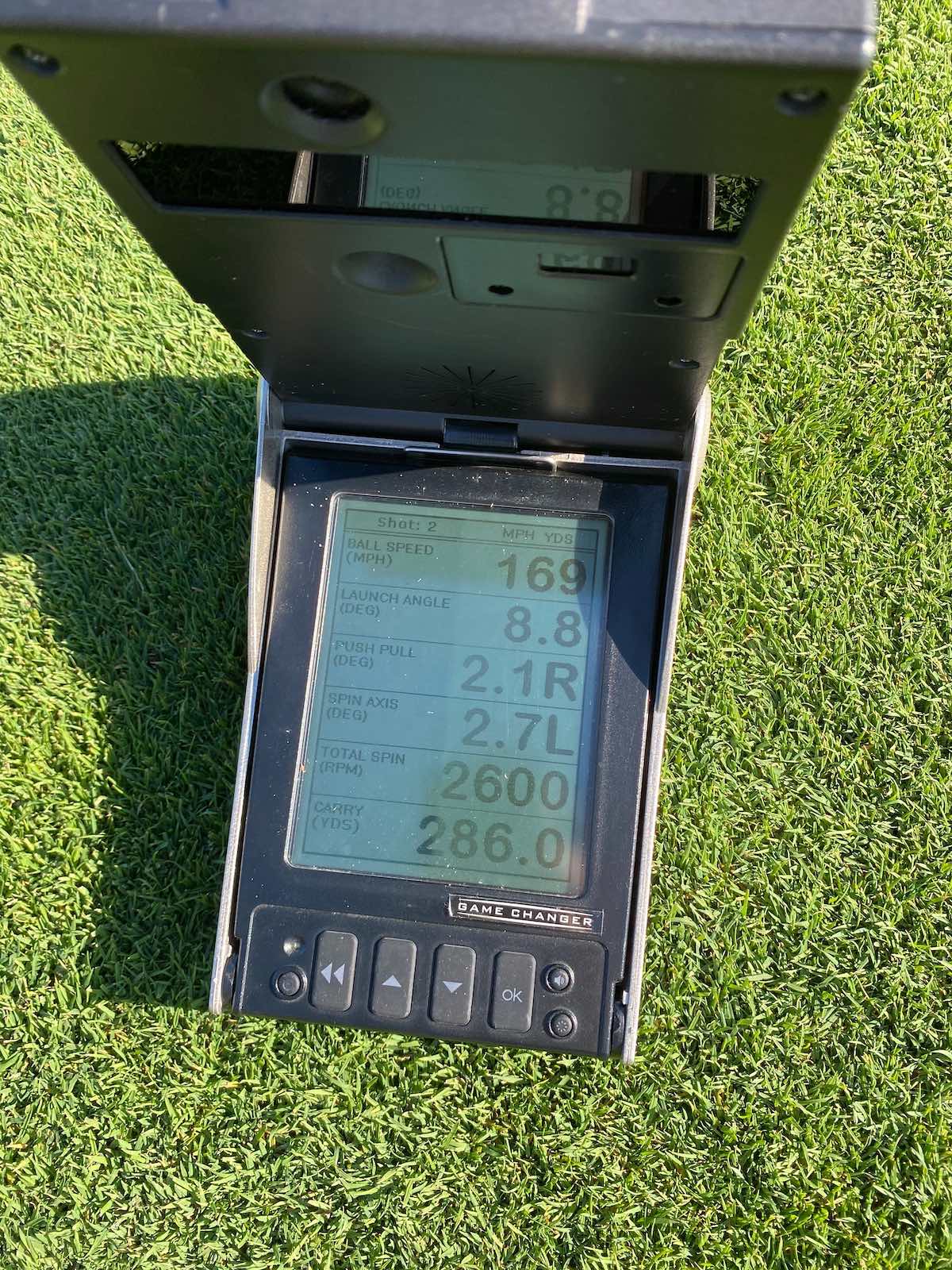 To be honest I really wanted to like this driver but I just do not feel like this is the club that will be in my bag next year. I will still give it a go again when I have more time with it but for now I feel like Titleist has made another great looking driver that just does not work for me.
We, like most of you, have seen all the hype behind this release, and were excited as well. We are not saying it is a bad club, but just want to help members temper their expectations on how game-changing this club truly is. One of the things we are curious to see, is if the TSi3 is so low spinning, how low spinning the TSi4 will be.
Eddie will be testing this extensively next, so keep on the look out for those impressions.
Special thanks to Ethan Lester from Maryland National for accommodating us to review the club on the course.
More than ever, this is just the beginning of testing the TSi line, so definitely chime in on the lounge thread and tell us what you've experienced with.
Engage with our membership with reactions and thoughts, and also access B roll and outtakes.